UNIQUES
Vienna Design Week
2022
Mounted Ceramics
As early as the 16th and 17th centuries, there was a practice of setting Asian porcelain objects in gold bronze or silver to make them more attractive to Western collectors. Vases became candleholders, were given lids or decorative handles. An act of ignorance or successful mediation between East and West? In the context of my research of Heinrich von Liechtenstein's world travels, I took up the tradition and brought old vases from Schloss Hollenegg's Rumpelkammer to life with new functions, materials and accessories. The result is a collection of
contemporary mounted porcelain
.
(c) LippZahnschirm
16.–25.9.2022
, 11–20 Uhr
Festivalzentrale im GEWÖLBE
6., Rahlgasse 8 (Rahlstiege)
EXHIBITION
Schloss Hollenegg
2022
South Pointing Fish
A castle is a beautiful habitat for objects of all sorts: some are mundane and for everyday use, others are trophies, many have slept in dust for decades, a few are used seasonally. Many objects have lost their purpose, displaced in time but also in space. South Pointing Fish is a playful selection of found objects collected in the many corners of the castle and brought together in an imaginative discourse.

(c) LippZahnschirm
SOLO EXHIBITION – DESIGN & DESIGN CURATION
MAK Galerie
2021
There will be! People! On the sun! Soon!
I've asked 25 solar panels what they would do if they didn't have to work for a day and am delighted to be showing the result in an exhibition at MAK Galerie. What is climate care if not caring for those who produce our energy? Surrounding the installation with Vossen towels, we'll be showing an assemblage of artifacts from the MAK collection that have been touched by the sun...
Exhibition at Museum of Applied Arts, Vienna; curated by Marlies Wirth
Grafik: (c) Theresa Hattinger
Fotos: (c) Marlene Mautner
Sonnenuhr: (c) MAK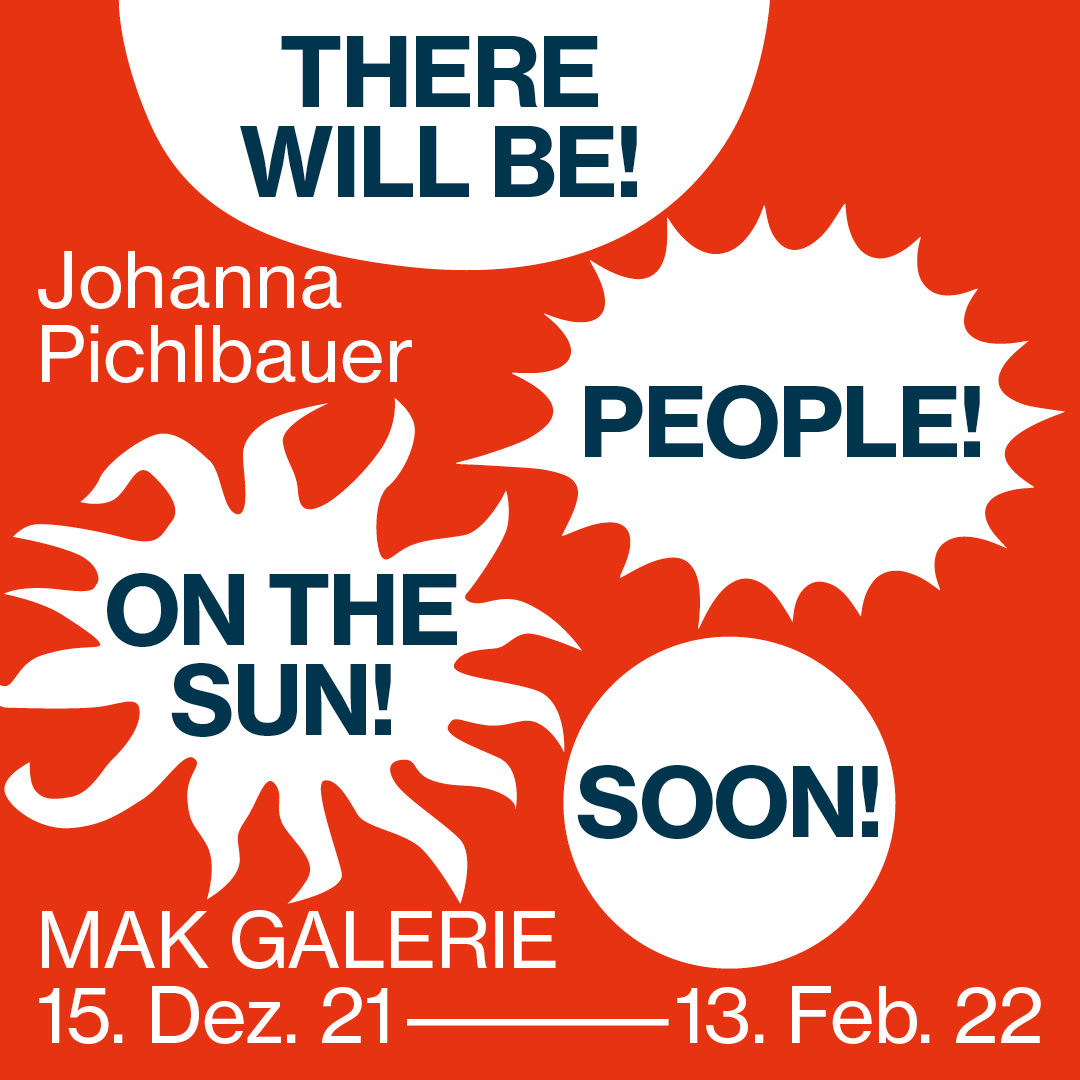 ︎
read more!
GROUP EXHIBITION – SPECULATIVE DESIGN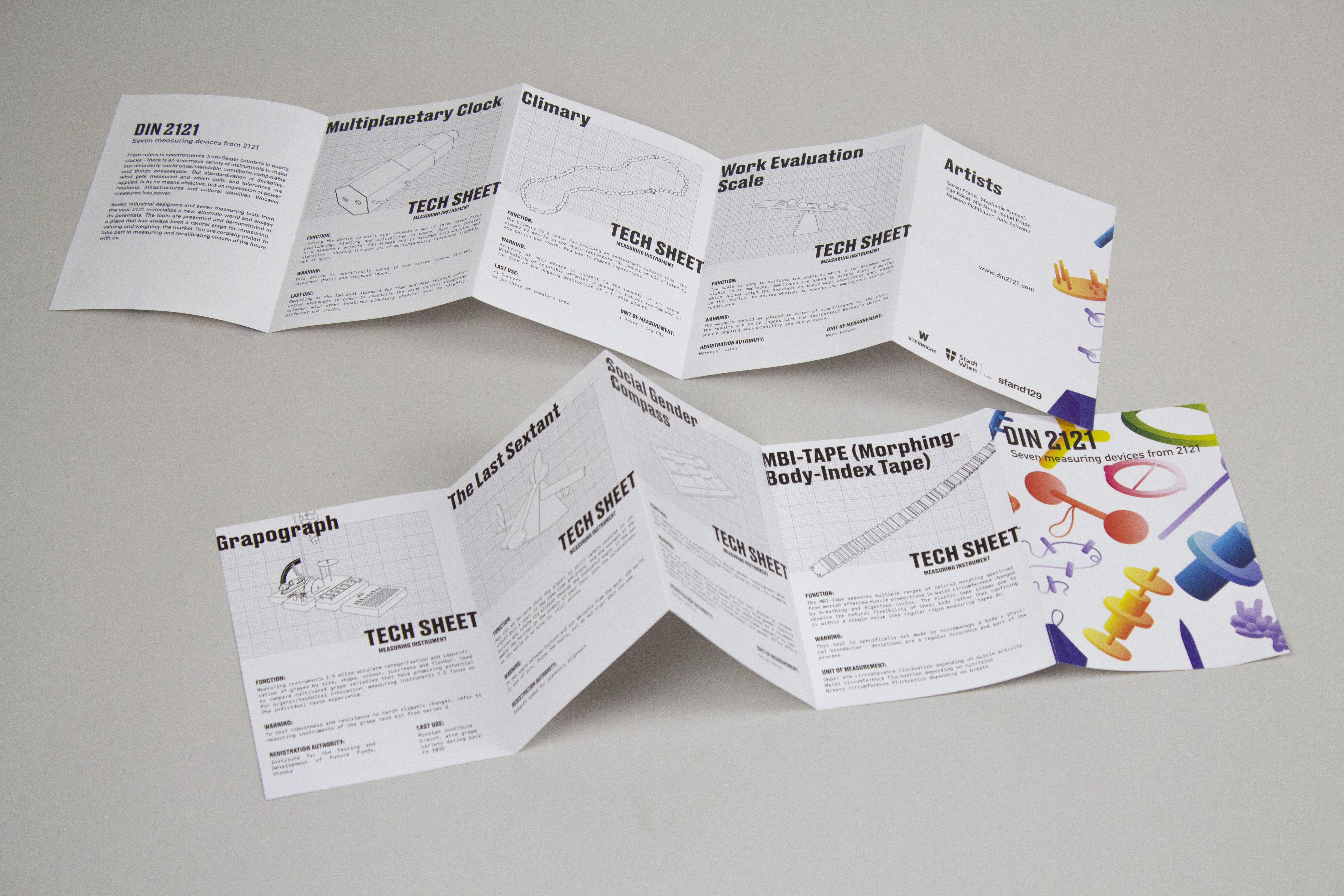 Vienna Design Week
2021
Suchagent: DESING
Unidentified objects, a search agent searching for drama and tears, and a gradient of similar objects: three design collections emerge from the thousands of everyday objects that find their way onto
willhaben
in this humorous installation. Austria's highly popular virtual market place has its own culture, rituals and originals which makes it the promised land for any designer dealing with the wonders of wanted and unwanted everyday objects.
︎︎︎ Client
willhaben,
Vienna Design Week
︎︎︎ Collaborators
Selma Mühlbauer, Fabio Hofer
Grafik: Johanna Pichlbauer
Fotos: (c) VIENNA DESIGN WEEK/Kollektiv Fischka/Kramar
INSTALLATION – SOCIAL DESIGN