JOHANNA PICHLBAUER
tells tales of emerging technology.

The poetic and the strategic;
the mechanical and the delicate;
the fox and the grapes.

Speculative Design
Interior Design
Curation
Object Design
Creative Consultancy
Workshops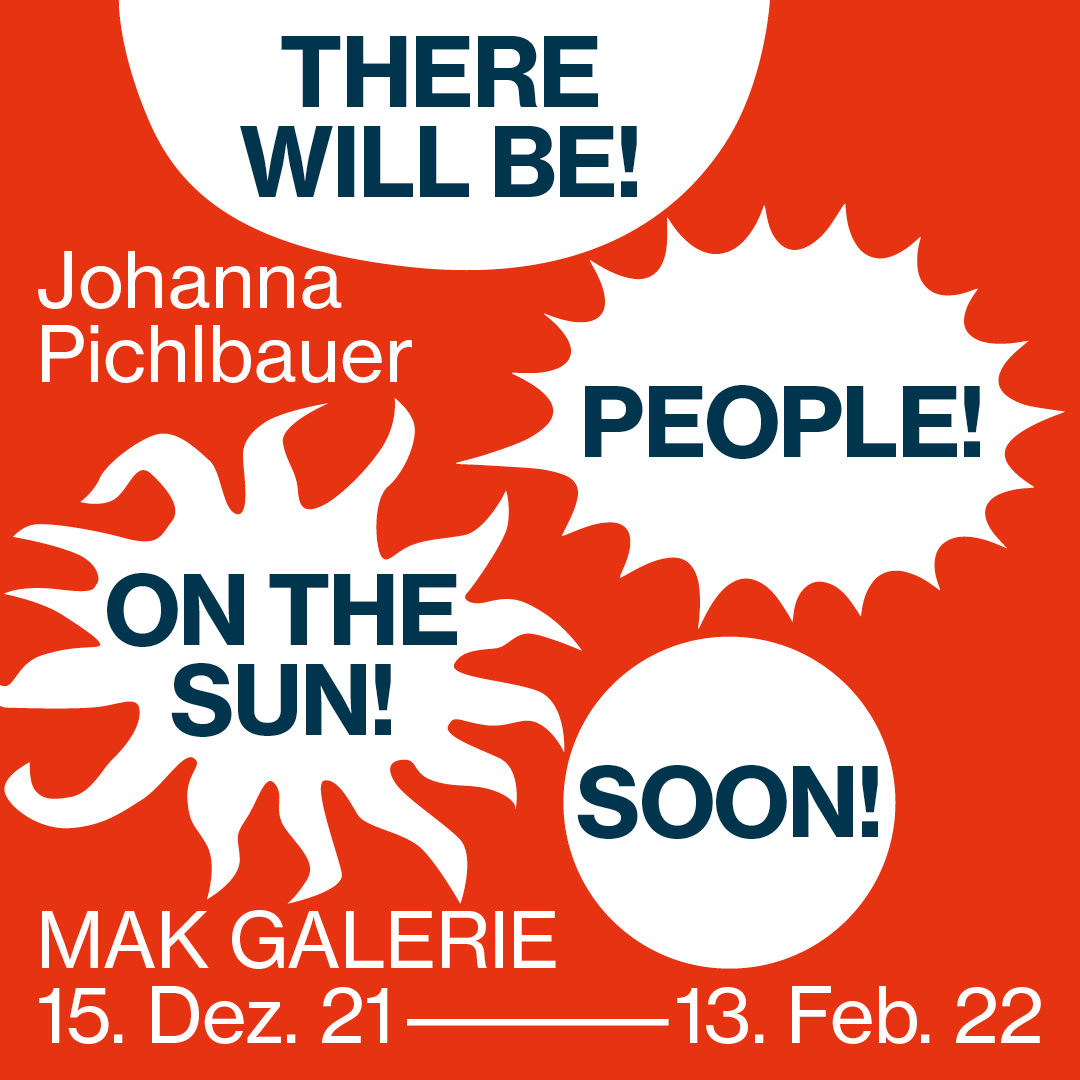 THERE WILL BE!
PEOPLE!
ON THE SUN!
SOON!
I've asked 25 solar panels what they would do if they didn't have to work for a day and am delighted to be showing the result in an exhibition at MAK Galerie.
What is climate care if not caring for those who produce our energy? Surrounding the installation with Vossen towels, we'll be showing an assemblage of artifacts from the MAK collection that have been touched by the sun...
Grafik: (c) Theresa Hattinger
Fotos: (c) Marlene Mautner
Sonnenuhr: (c) MAK
︎
read more!
OUR NEW DINING SERVER

With this series of illustrations, I imagine how we might physically store our private information and data in our homes rather than in data farms. At a time when most of our private information, personal photographs and correspondence are stored digitally in vast server farms, I want to explore how design can respond to the changing concept of privacy.
︎ You
can buy the fantastic exhibition catalogue for "Home Futures", featuring this and many more projects regarding past and present imagination of our future homes
here
BEAUTIFICATION
Would you trust a robot to do your make-up? Three little machines with different degrees of freedom to challenge our ideas of beauty and investigate what it really means to put trust in a machine.

a project with Maya Pindeus

︎Shown at:
(F) Design Biennale Internationale St Etienne 2015
(RU) Bal Robotov Moskau 2015
(I, PL, CZ, A) "Austrian Design Explosion"
(UK) London Stylist, Robot Take-Over
(ISR) Printscreen Festival Tel Aviv, Israel



"The first robot puts on lipstick - it's not very smart, just a dc motor drawing the same ellipses, but still, it leaves in people's faces the traces of how well they worked together with the robot. As banal as the machine is, it does touch a key point of automation - that when we work with a standardised idea of something, in this case of a mouth, or lips, there will be different results for everybody, and there might even be problems for those who don't comply or fit into this norm. I smile a lot, so I always had the lipstick on my teeth. "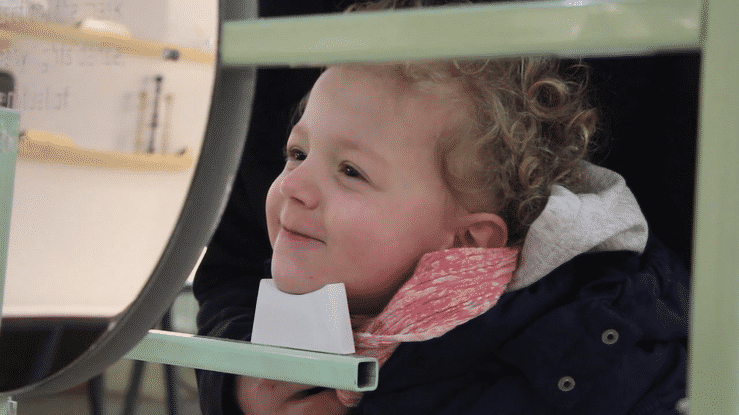 "The truth is that while working on it, the project gave us dystopian vibes, and when we set it up, the interaction was so charming... and this felt like a revelation: that there can be some kind of intimacy between a machine and a human. I think that we need this charm, we need poetry and humour in this discussion. And we need positive future scenarios. It's very easy to scare people, because we live in a very complex world, and anything that we can't imagine scares us."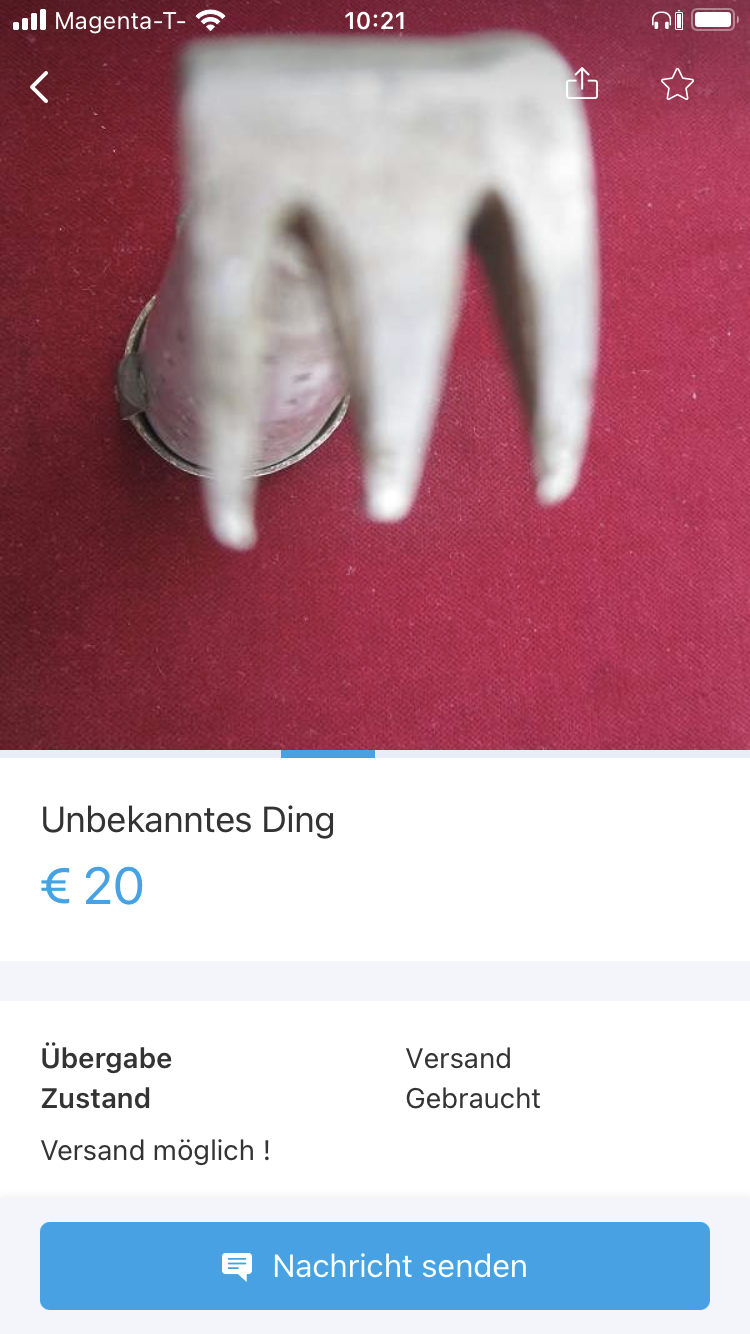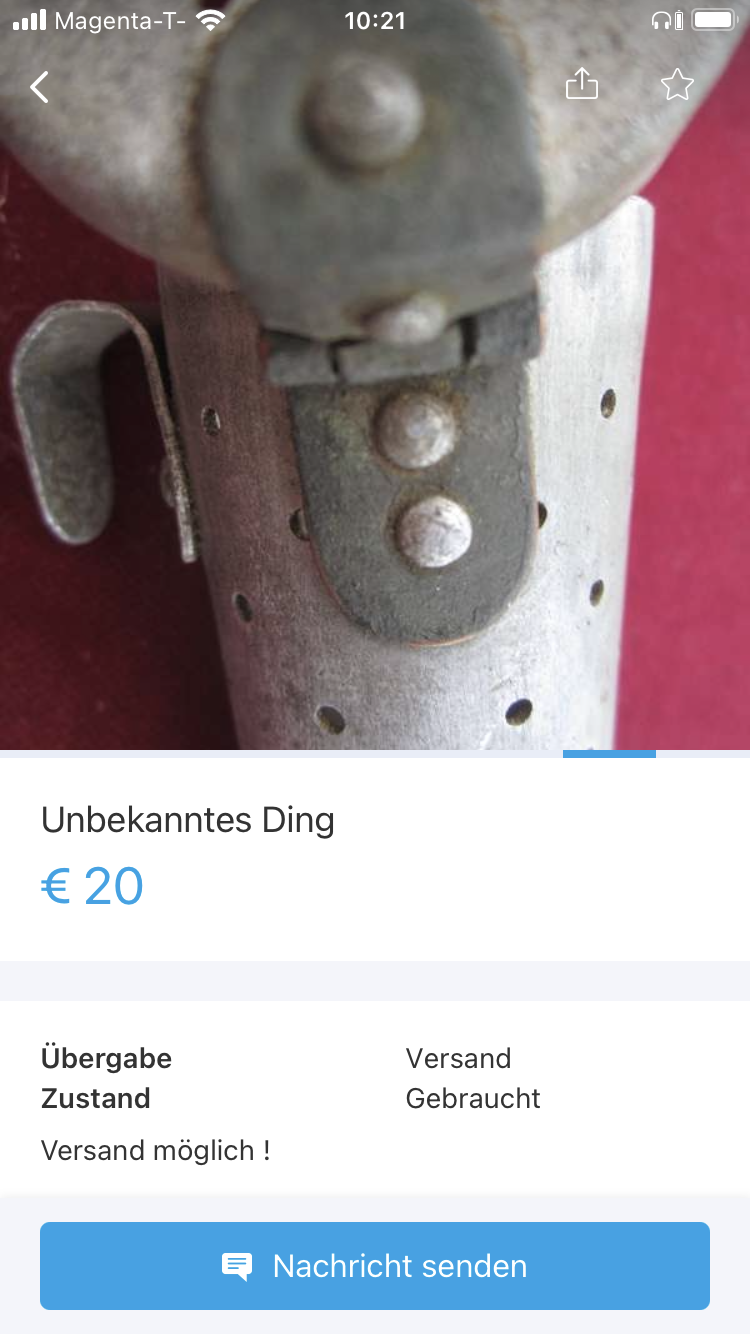 This curious object, put online and labelled by a willhaben-user as "unknown thing", was identified by a visitor of Vienna Design Week as a tool used by fishermen to collect and store worms.
SUCHAGENT: DESING
willhaben

Unidentified objects, a search agent searching for drama and tears, and a gradient of similar objects: three design collections emerge from the thousands of everyday objects that find their way onto willhaben in this humorous installation. Austria's highly popular virtual market place has its own culture, rituals and originals which makes it the promised land for any designer dealing with the wonders of wanted and unwanted everyday objects.


︎Collaborators
Selma Mühlbauer, Fabio Hofer
(c) VIENNA DESIGNWEEK/Kollektiv Fischka/Kramar

︎Shown at:
Vienna Design Week 2021
Forward Festival 2022

Suchagent: Schweren Herzens / Search Agent: With a heavy heart...
Sometimes it's hard to let go...

Photo: Susanna Hofer
DING! DONG!
Mit Beiträgen von mehr als 80 Designer*innen lud Design in Gesellschaft im Rahmen der Vienna Design Week zu einer breiten Rundschau dessen, was die Szene(n) gerade beschäftigt. Der Verein weitet damit sein Gruppenschauformat aus und freut sich über alle, die die Ausstellung unterstützt und besucht haben!
"Home Stories bei "Design in Gesellschaft": Zwischen Zimmer, Küche und Kabinett zeigen die Mitglieder der Ateliergemeinschaft, was sich bei ihnen in der Engerthstraße 124 im letzten Jahr so getan hat. Zu Gast: Friends of DING mit ihren schönsten Wohnentwürfen. Bitte läuten!"
(c) Johanna Pichlbauer