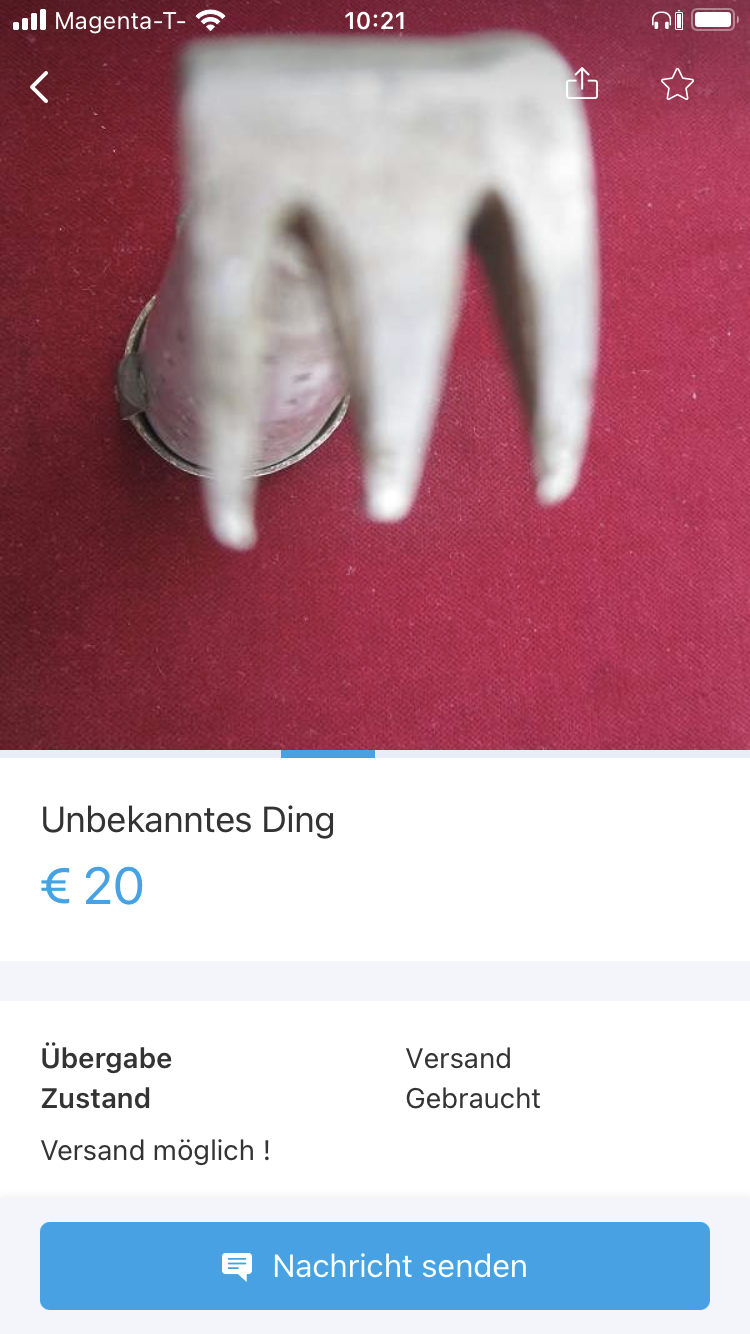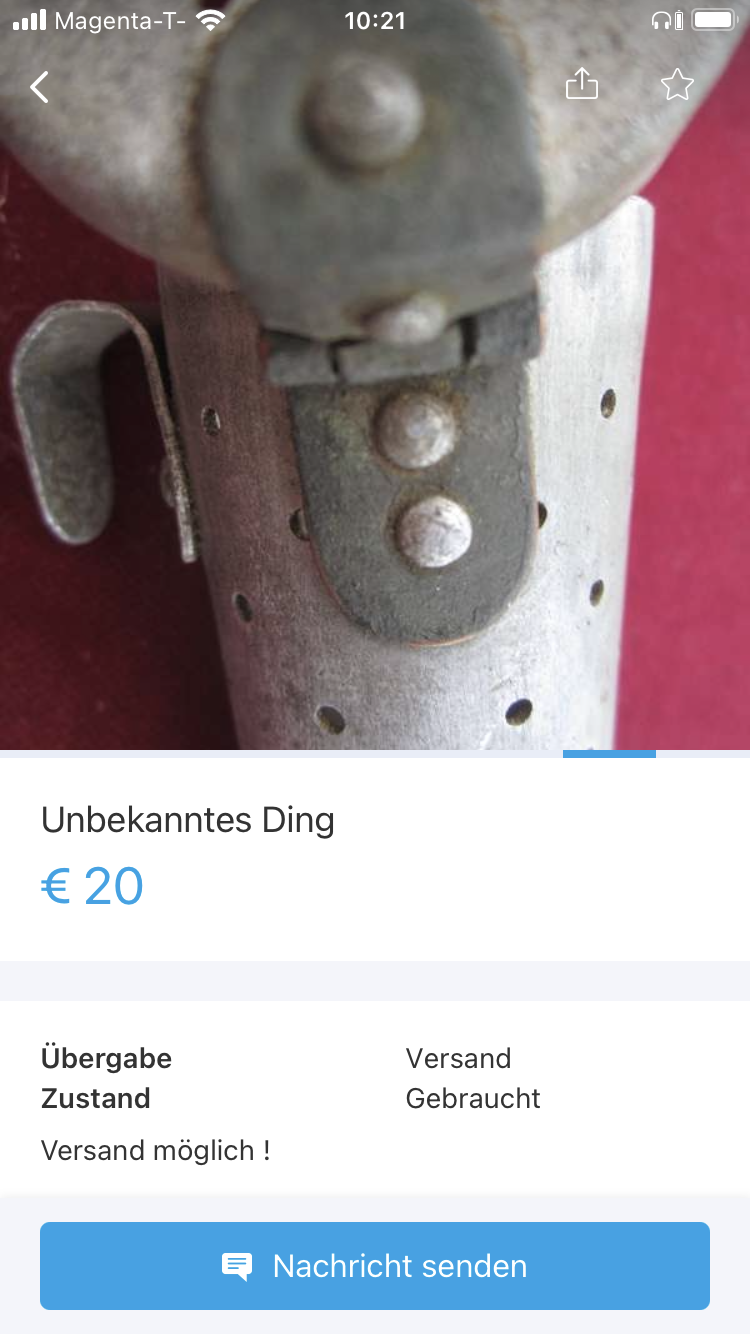 This curious object, put online and labelled by a willhaben-user as "unknown thing", was identified by a visitor of Vienna Design Week as a tool used by fishermen to collect and store worms.
SUCHAGENT: DESING
willhaben

Unidentified objects, a search agent searching for drama and tears, and a gradient of similar objects: three design collections emerge from the thousands of everyday objects that find their way onto willhaben in this humorous installation. Austria's highly popular virtual market place has its own culture, rituals and originals which makes it the promised land for any designer dealing with the wonders of wanted and unwanted everyday objects.


︎Collaborators
Selma Mühlbauer, Fabio Hofer
(c) VIENNA DESIGNWEEK/Kollektiv Fischka/Kramar

︎Shown at:
Vienna Design Week 2021
Forward Festival 2022

Suchagent: Schweren Herzens / Search Agent: With a heavy heart...
Sometimes it's hard to let go...

Photo: Susanna Hofer