The playful inventions of Johanna Pichlbauer explore our emotional relationships with objects and machines. With determined optimism, she offers a boldly comic and sensual view of society's challenges, inviting people to become active in shaping the worlds they want to be living in.

Johanna Pichlbauer studied Mechanical Engineering at the Vienna University of Technology and Industrial Design at the University of Applied Arts (Fiona Raby, Anab Jain).︎︎

Her cooperation partners and clients have recently included Vossen, the MAK, willhaben, the Vienna Design Week, the Kunstuni Linz and the ars electronica Center, as well as the city of Nuremberg. Her works are repeatedly part of international exhibitions and festivals: Design Museum Holon (IL), Triennale di Milano (IT), Gent Design Museum (BE), Vitra Design Museum (D), Design Museum London (UK), Bal Robotov (RU), Vienna Design Week (AT), Biennal of Change (AT), Jerusalem Design Week (IL), Biennale Internationale de St. Etienne (F). In 2018, the designer was included in the Forbes 30 under 30 list.

Johanna Pichlbauer has taught at the Vienna University of Technology (Institute for Human Computer Interaction), HfG Schwäbisch Gmünd and Kunstuni Linz and she is the chairwoman of Design in Gesellschaft, a studio community and design collective in the 20th district of Vienna – come visit!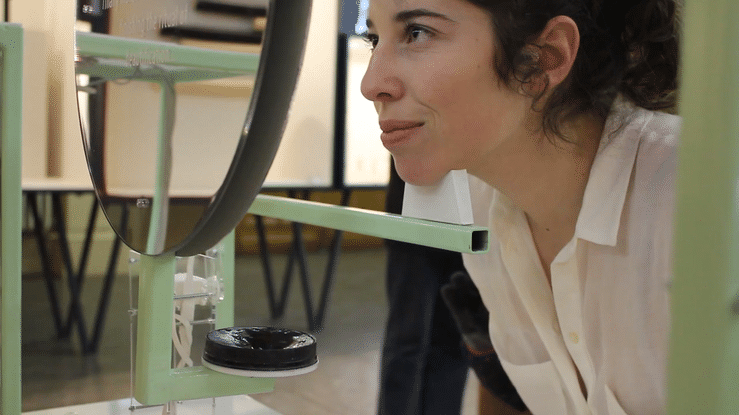 What is needed is not new technology, but new metaphors: a metalanguage for describing the world that complex systems have wrought.

James Bridle,
The New Dark Age






Jedes Ding hat drei Seiten. Eine positive, eine negative und eine komische.


Karl Valentin