JOHANNA PICHLBAUER
tells tales of emerging technology.

The poetic and the strategic;
the mechanical and the delicate;
the fox and the grapes.

Speculative Design
Interior Design
Curation
Object Design
Creative Consultancy
Workshops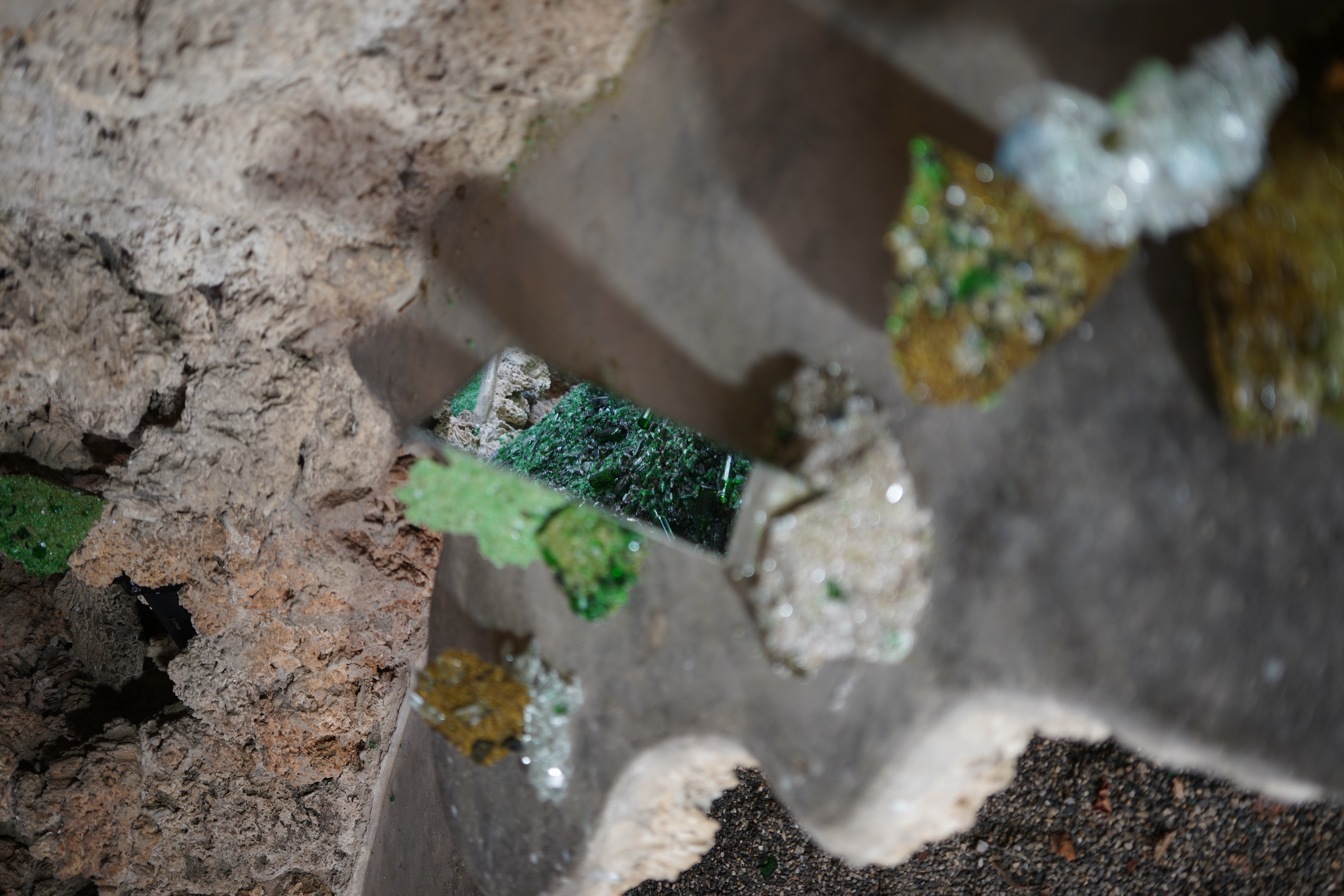 GLASS MOUNTAIN
See-through but unsurmountable, it is a place of transformation in many tales and legends. Johanna Pichlbauer's glass mountain has been moved to the Grotto of Schloss Hollenegg from the landscape of shards glittering white, green and brown in the backyard of the Stoelzle Oberglas glass factory. This mountain of shards is also very much a place of transformation: glass becomes glass becomes glass. In between, it waits, fragmented and sorted by color, for its next form. The designer dedicates her installation to this intermediate state and its humble protagonist: the shard. In an antique but also newly restored understanding of our relationship with our planet, appreciating the object also means appreciating the broken object. And so it is with great attention to detail that Johanna Pichlbauer has put together what was broken and used poetic means to unfold abstract value chains in global systems. The project was made possible by Stölzle Oberglas, producer of all sorts of glass for everyday use and highly committed to climate action and recycling.
Ashes and Sand
6.5.2023 - 28.5.2023 im Schloss Hollenegg, Stmk, geöffnet immer am Wochenende.

Mit Arbeiten von Antrei Hartikainen, Christian & Jade, Germans Ermics, Tadeas Podracky, Tamara Barrage, Aleksandra Fixl + Sidonie Devienne, Alissa Volchkova, Anna Jozova, Barry Llewellyn, Clara Schweers, Hanna-Kaisa Korolainen, Johanna Pichlbauer, Julia Körner, Katie Stout, Laura Affinito, Lenn Gerlach, Luca Gruber, Lucia Massari, mischer'traxler, Natalie Weinberger, Nives Widauer, Philipp Weber, Sarah Roseman, Seungjoon Song, Stories of Italy, Studio Groovido and Ursula Futura.
Foto: (c) Bianca Pedrina
RUIN (BRIO)
When Bianca Pedrina asked if I had a model to contribute to her exhibition SUPERMODELS featuring little pieces from designers and artists, I thought about the many models covering the floors I share with a 2-year-old. Many of their toys are little representations of what we adults care about. These models are often prosaic, the objects insensitive to the workings of time or weather. So this ruin of a pedestrian crossing is my little intervention along my child's rail tracks.
At the same time, it's a tribute to an association that was founded by Bianca and two colleagues, and whose work I've appreciated a lot since its launch last autumn: The
Handrail Awareness Group
. Every week, a newsletter with a special handrail lands in my emailaccount and reminds me to appreciate this little piece of infrastructure mediating between our bodies and our surrounding.
Dauer: 6. – 26. Mai 2023
(geöffnet jeweils an den Freitage 16 bis 18 Uhr sowie auf Anfrage info@supersuper.at)

Adresse: Kunstraum SUPER, Schönbrunnerstrasse 10, 1050 Wien.
MOUNTED CERAMIC
As early as the 16th and 17th centuries, there was a practice of setting Asian porcelain objects in gold bronze or silver to make them more attractive to Western collectors. Vases became candleholders, were given lids or decorative handles. An act of ignorance or successful mediation between East and West? In the context of my research of Heinrich von Liechtenstein's world travels, I took up the tradition and brought old vases from Schloss Hollenegg's Rumpelkammer to life with new functions, materials and accessories. The result is a collection of
contemporary mounted porcelain
.
(c) LippZahnschirm

***16.–25.9.2022
, 11–20 Uhr
Festivalzentrale im GEWÖLBE6., Rahlgasse 8 (Rahlstiege)
(c) Kollektiv Fischka/Philipp Podesser
W111.5.3. Lazy man asked direction only points with his foot.



EXHIBITION
SOUTH POINTING FISH
A castle is a beautiful habitat for objects of all sorts: some are mundane and for everyday use, others are trophies, many have slept in dust for decades, a few are used seasonally. Many objects have lost their purpose, displaced in time but also in space. South Pointing Fish is a playful selection of found objects collected in the many corners of the castle and brought together in an imaginative discourse.

(c) LippZahnschirm
SCHLOSS HOLLENEGG 2022


OBJECT DESIGN
Use the magnetic needle to lead your school of fish towards the south –or let them swim towards an island of your yearning...
This silver compass was designed by Johanna Pichlbauer and produced by the famous silver smith Jarosinski & Gaugoin as a present to all supporters of Schloss Hollenegg.

It pays tribute to the first compasses, which are documented to have been invented 2000 years ago during the Han dynasty in China. Naturally magnetized stone of iron was shaped into a fish floating in a bowl of water, aligning itself to the south.

(c) Marlene Mautner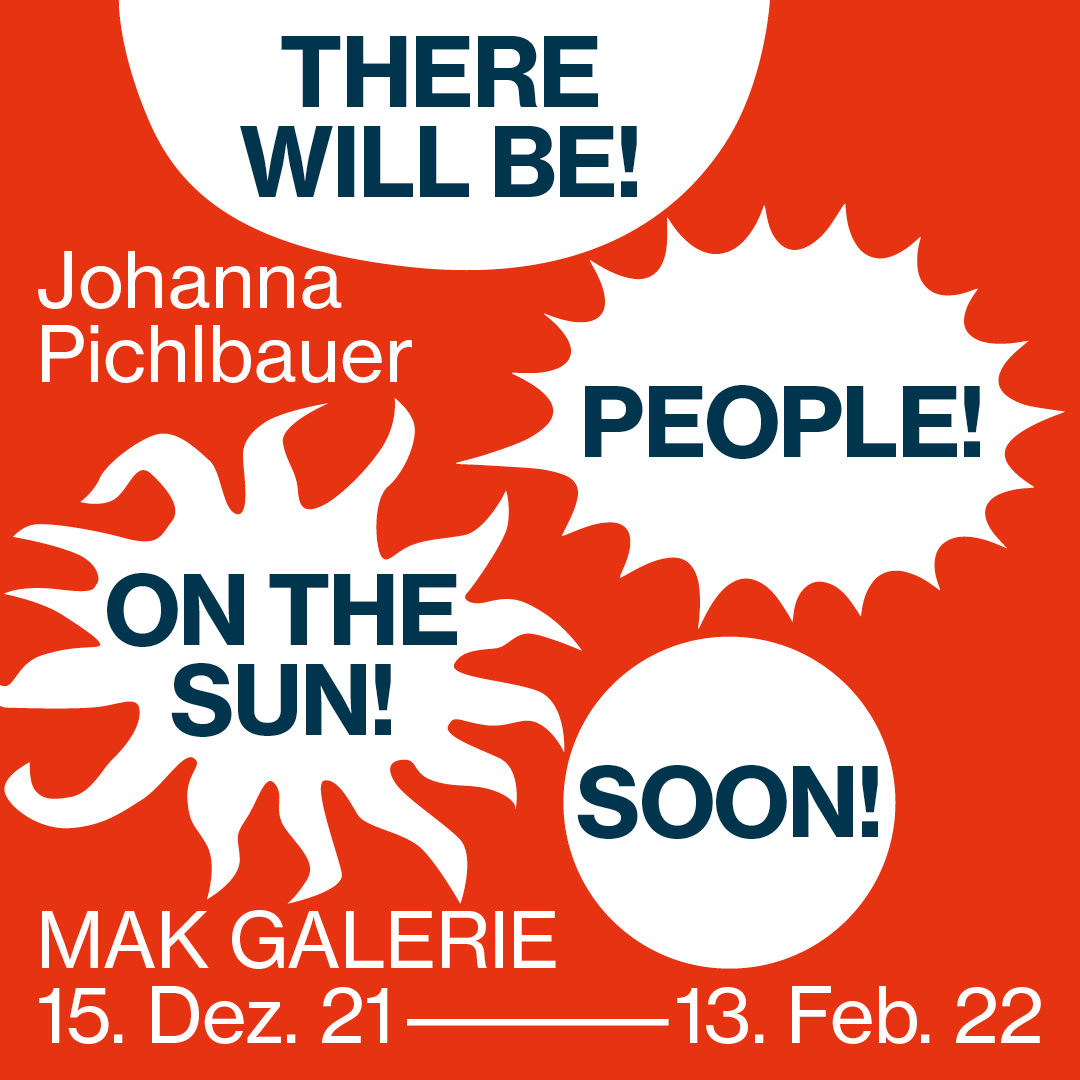 THERE WILL BE!
PEOPLE!
ON THE SUN!
SOON!
I've asked 25 solar panels what they would do if they didn't have to work for a day and am delighted to be showing the result in an exhibition at MAK Galerie.
What is climate care if not caring for those who produce our energy? Surrounding the installation with Vossen towels, we'll be showing an assemblage of artifacts from the MAK collection that have been touched by the sun...
Grafik: (c) Theresa Hattinger
Fotos: (c) Marlene Mautner
Sonnenuhr: (c) MAK
︎
read more!