What are the attributes that make a machine seem alive? And what feelings evolve around  interfaces between a machine and a living organism?

With a bustling machine charme, the lipstick applicator takes over a human cosmetic task. Besides, it leaves a red trace of how well the interaction worked right across the user's face...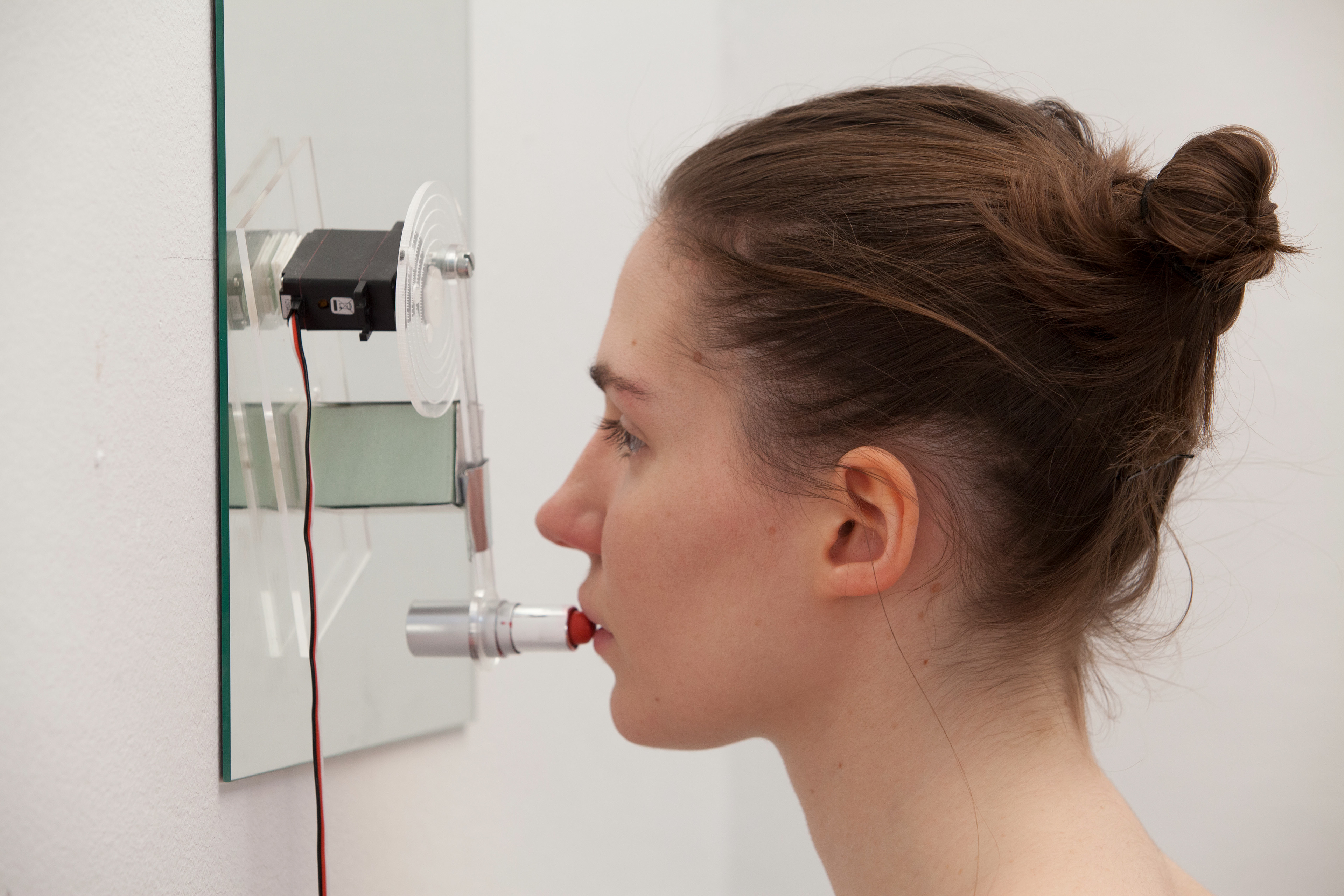 Our beautification machine has a will of its own. With determined brush strokes and according to its very own secret beauty ideals, the beautification machine paints the user's face.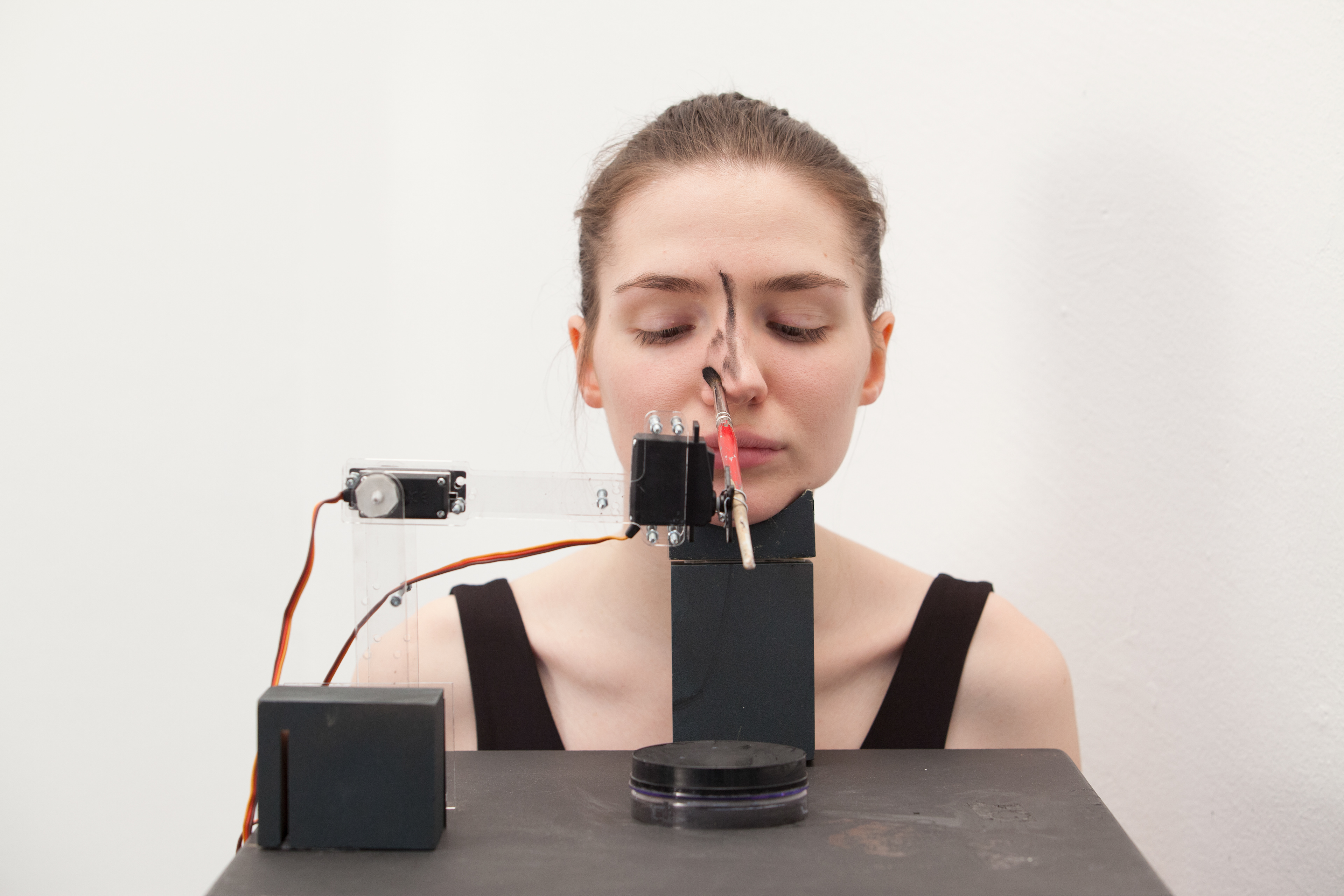 As the level of intelligence among our machines increases, they get a little arrogant. To close the circle, our third machine analyses the user's face and illuminates the blemishes and spots for the two inferior, executing machines to work on. To finally show its satisfaction, the machine makes its many lights dance...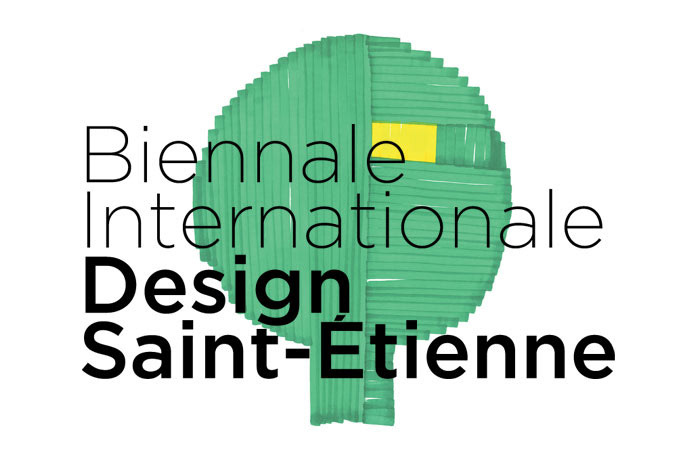 Stop #1: St Etienne, France.
We were lucky enough for our installation to be picked for several exciting exhibitions. It all started with the Biennale Internationale de Design in St. Etienne, France, 2014. It was very rewarding to see how much people enjoyed to interact and play with our machines and soon, we had the machines running almost non-stop to put red lipstick on French lips...

We made a little video for everyone who couldn't be there - maybe you can help us reach 150k views!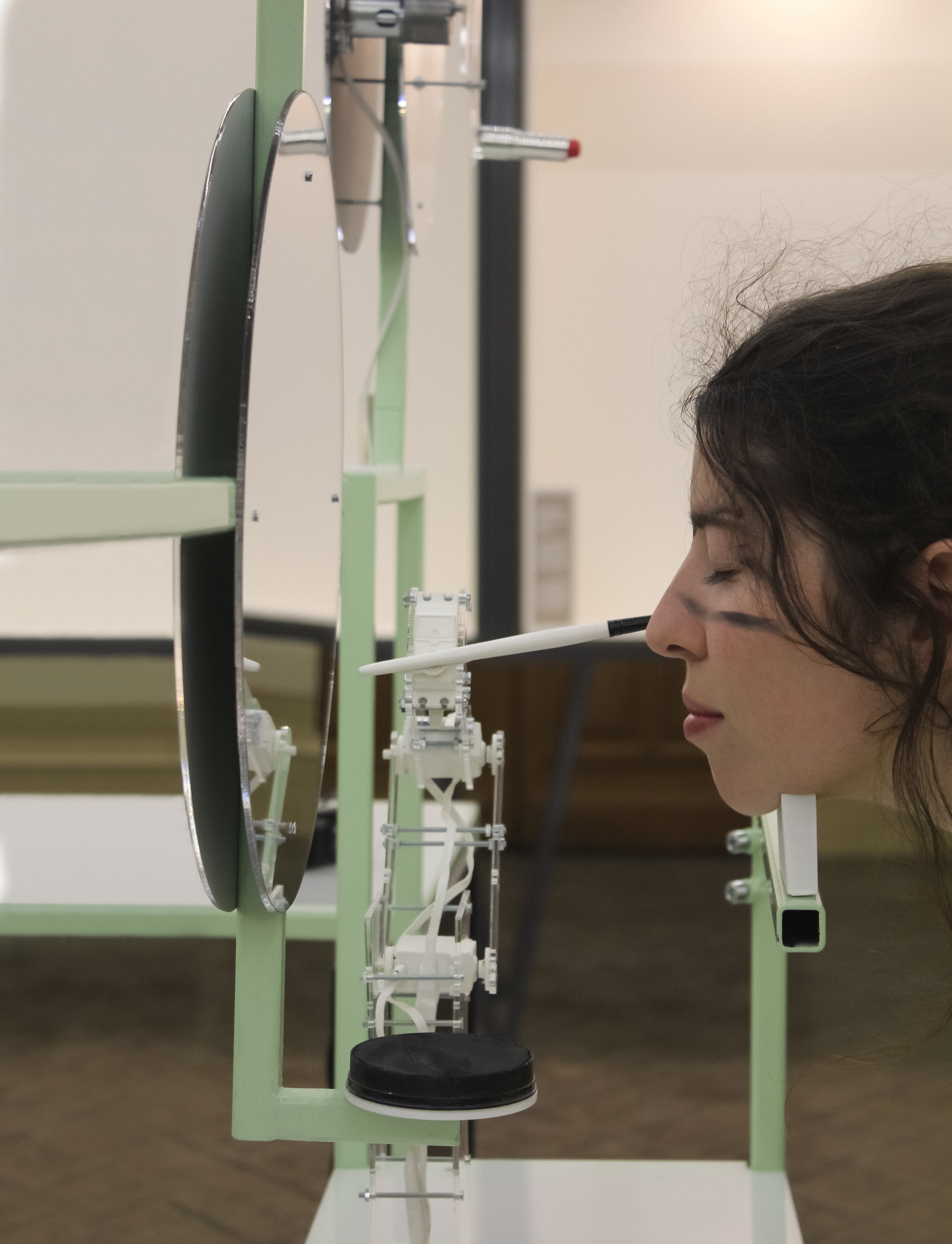 Then we swapped French with Russian lips - just one month after France, we had been invited to present our installation at Bal Robotov, the infamous Robot Fair in Moscow. There we were, between rubic cube solving robot arms and a robotic version of Puschkin's face that mimed his expressions scarily well (until the left eyebrow got stuck on the third day). As speakers, we did a talk on our approach to robotics and the background of our project. Due to overall love and success, we even got to leave our machines there for more than 6 months!

Here are some impressions: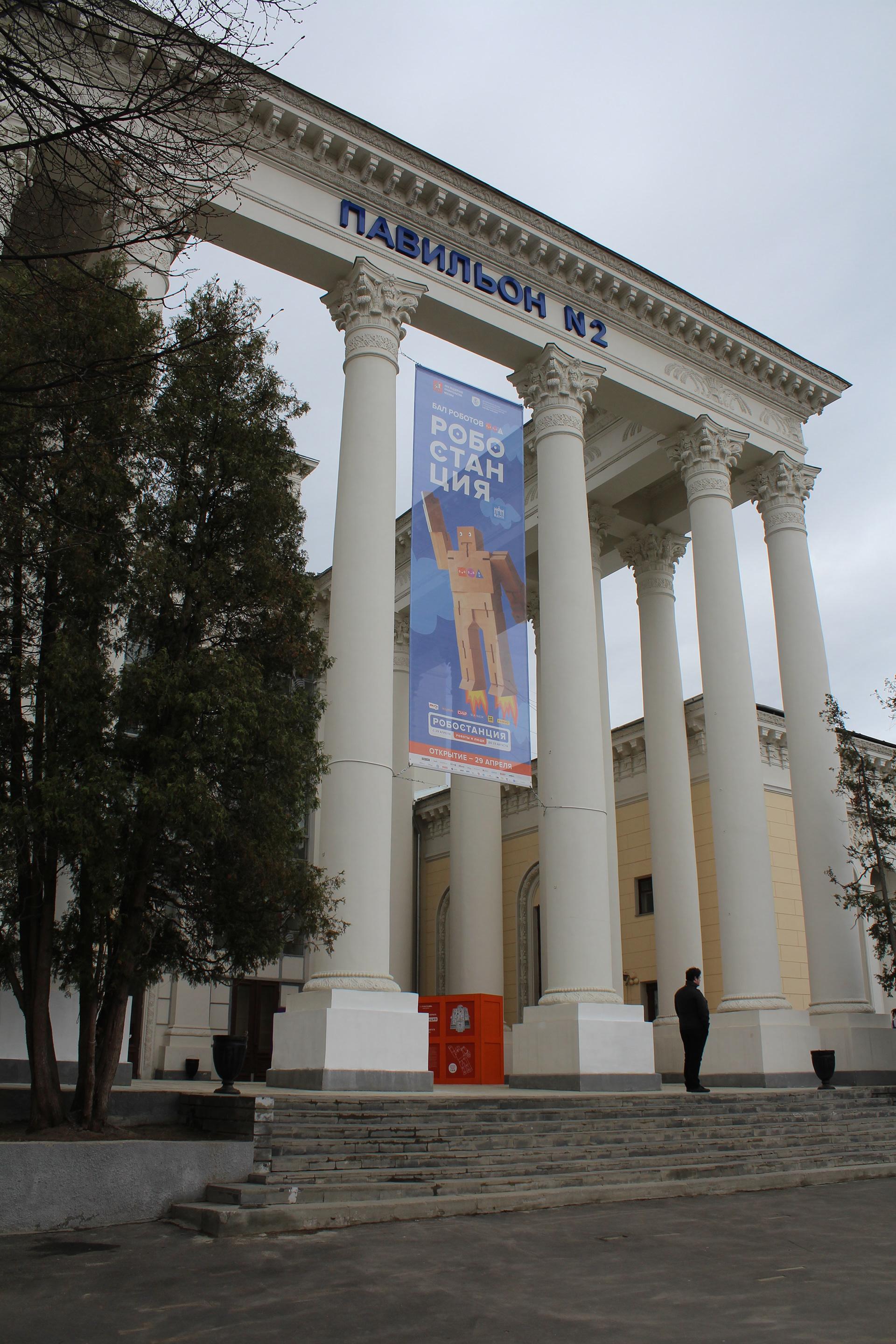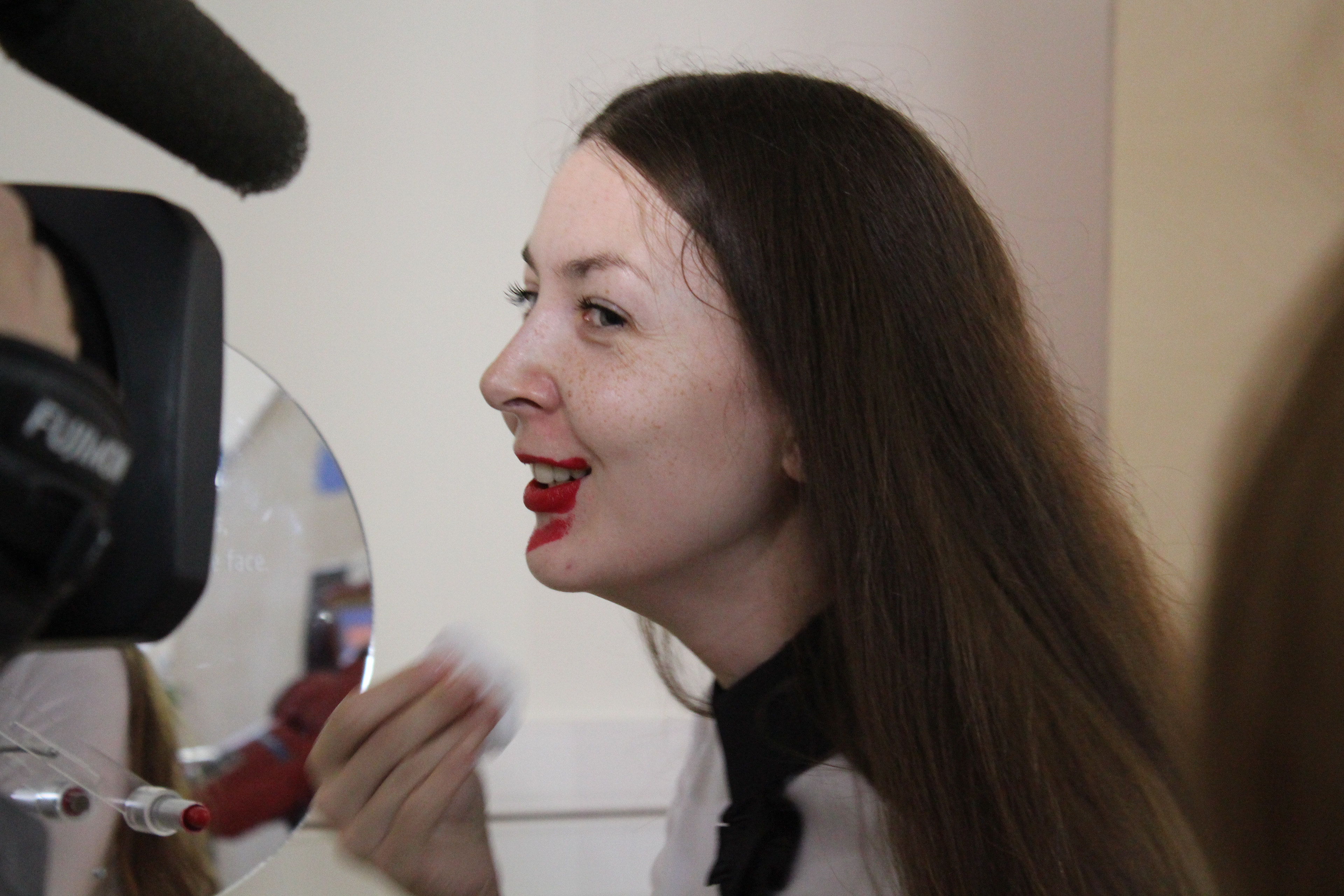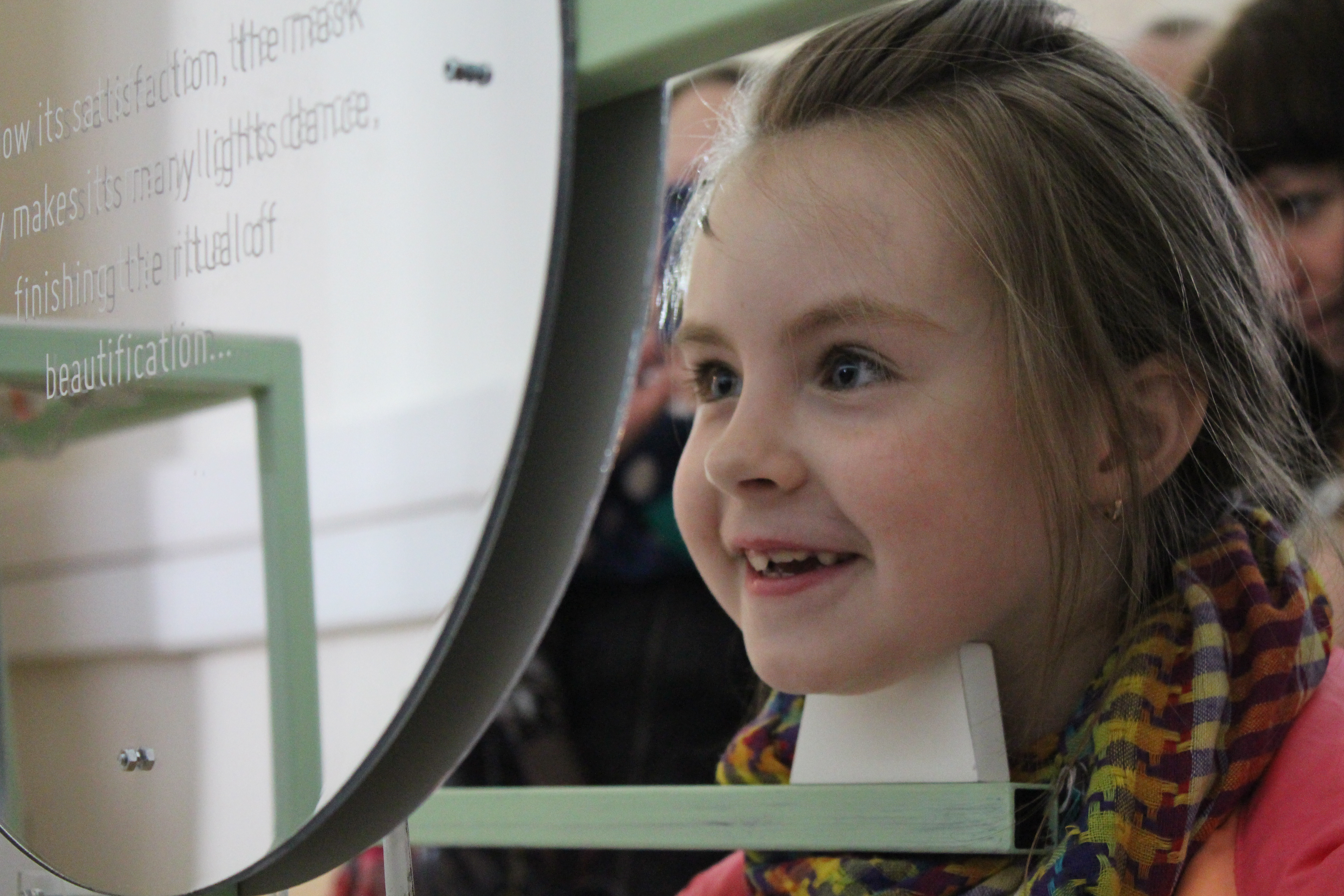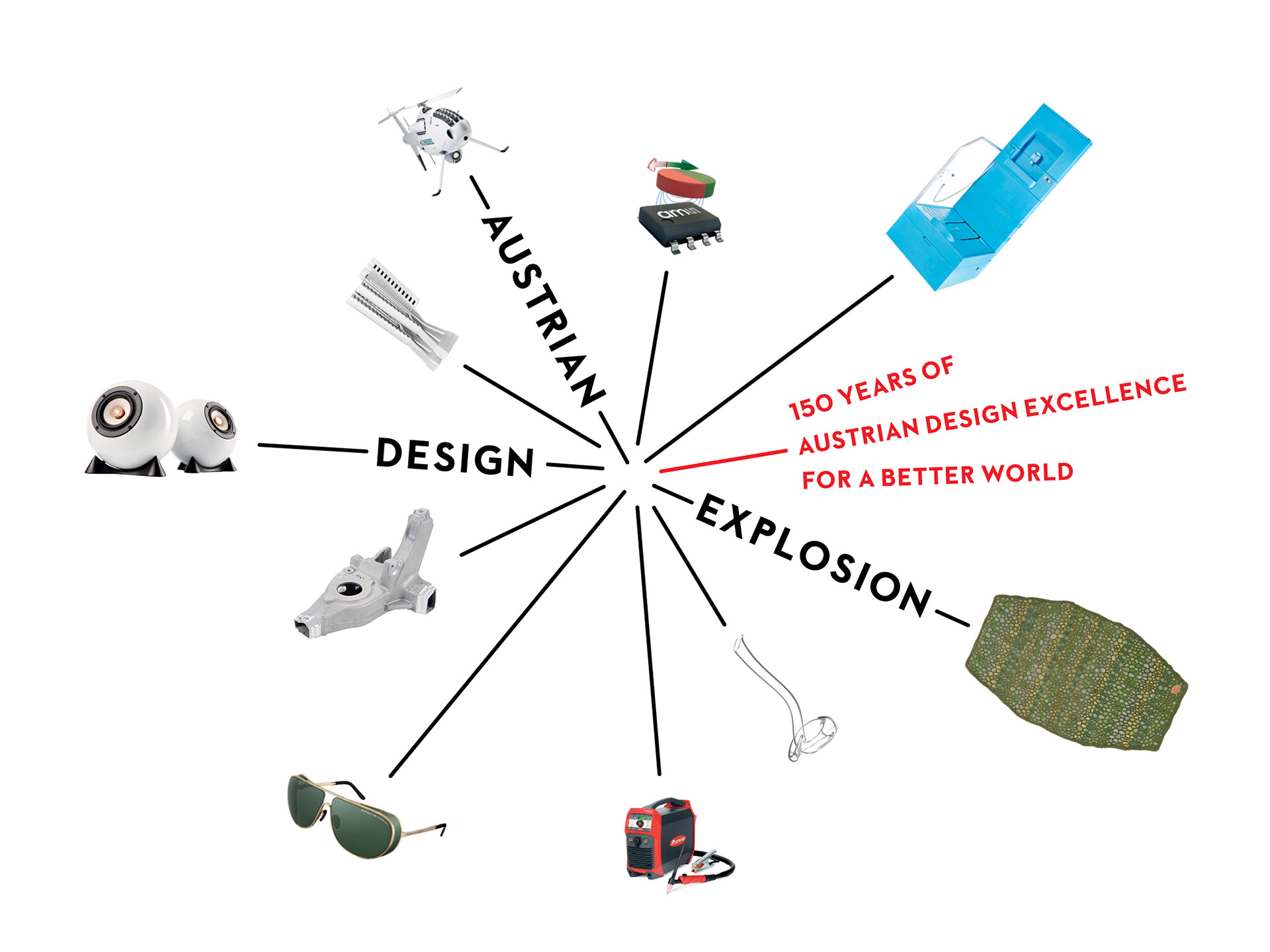 Stops #3-#7:

Milan, Italy
Prague, Czech Republic
Wroclaw, Poland

Vienna, Austria
Our machines just didn't get tired of being in the spotlight - and when we were asked by Advantage Austria, if we were willing to show our installation as part of the Austrian Design Explosion, presenting "key examples of Austria's design and technology landscape", we were quick to say yes, gave our machines a make-over and jumped on a train to Milan. As a little surprise, we had teamed up with
stattGarten
and added another character to our set of machines: the mechanical perfume flask moistened our visitors' faces - whether they wanted or not...
Being part of the touring exhibition has meant a lot to me and I'm very proud and thankful for this international experience...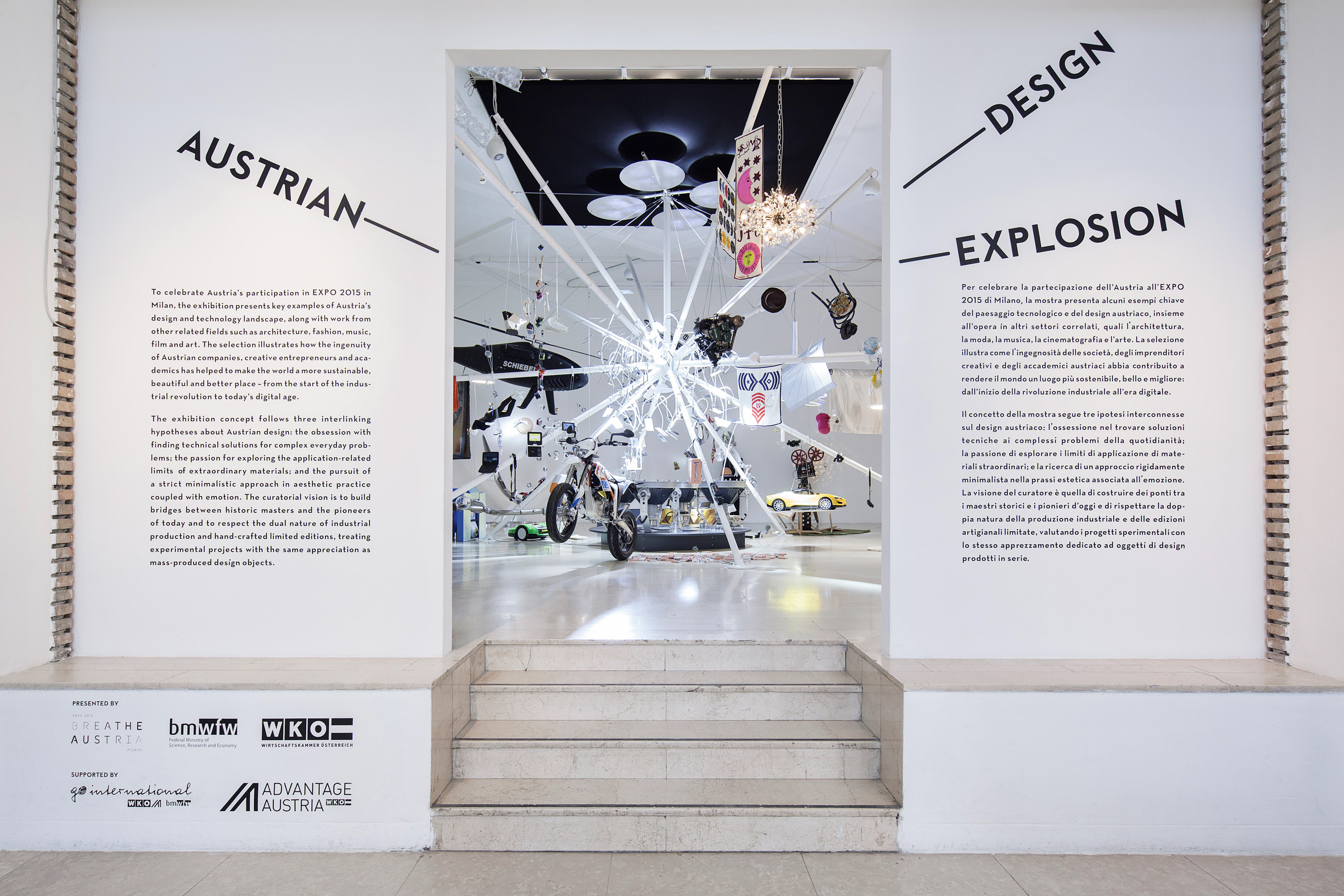 December 2017 marked another iteration of the Installation. The London Stylist was planning to publish a robot issue, and of course, who else would do the make-up better than our little machines? So we woke them from hibernation, gave them a clean and some new servos, and were delighted to have the talented crew from The Stylist over for a great shoot.
Here's the result!