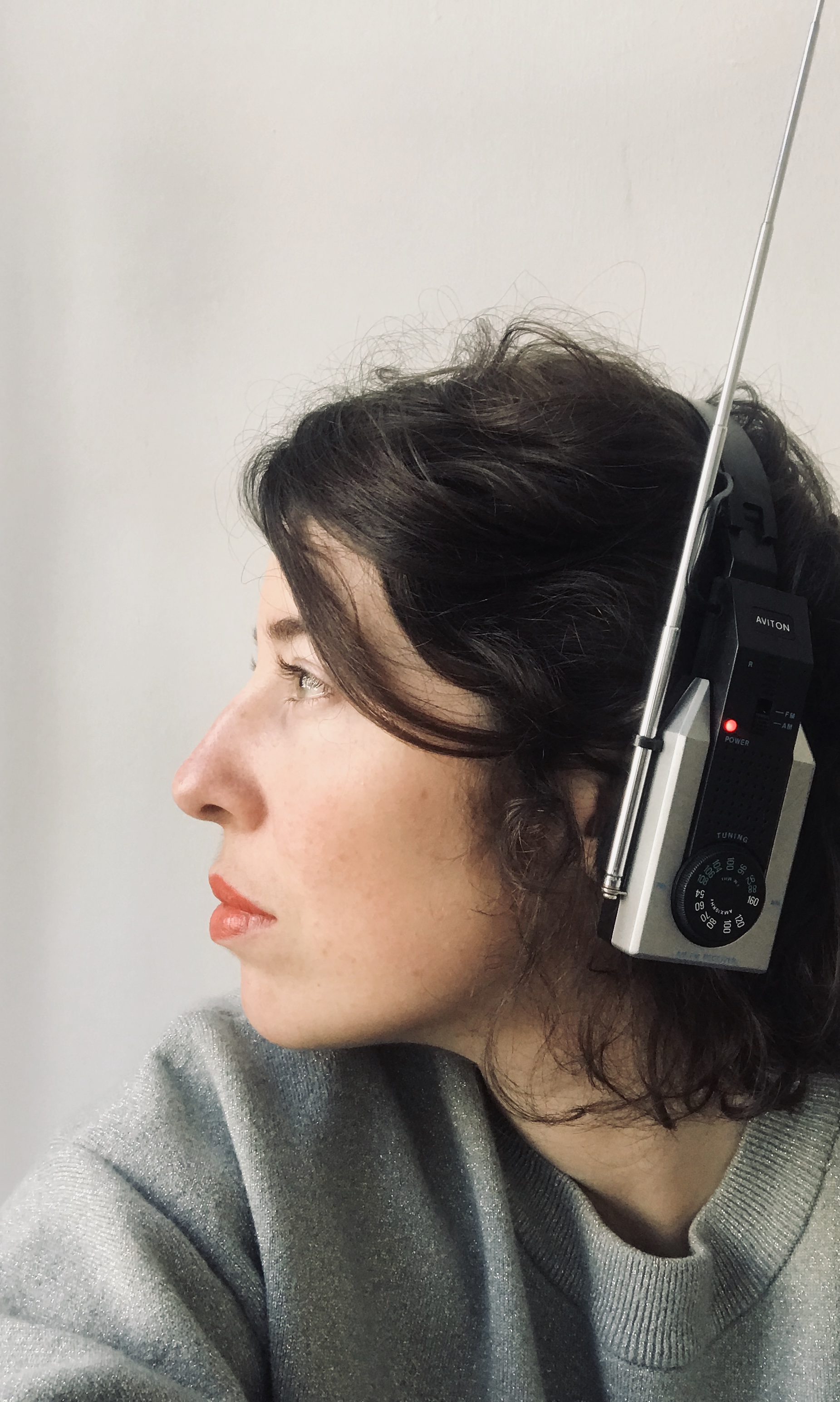 On a mission to explore the emotional potential of machines: What changes in and around us as machines and humans move closer together? ...

︎I studied
Industrial Design at Univ. of Applied Arts Vienna
(Fiona Raby and Anab Jain)
and Mechanical Engineering at Univ. of Technology Vienna

︎ Am a proud and critical awardee of Forbes 30 under 30 DACH 2018 and Forbes 30 under 30 Europe 2019.

︎ I tried to keep diary of my pursuit of fame, significance and salvation (start at bottom for chronological experience):

2020 staying inside
︎Lecture for master students of Informatics: "Telefictions" (University of Technology, Human Computer Interaction)
︎Guest lecture & Publication for Kunstuniversität Linz in coop. with Ars Electronica Center: – "Märchen, Mythen & Materie" on the narrative quality of material in tales and mythology
︎Curation "Toys of Tomorrow", a residency format piloting in 2021 in and around Nürnberg, connecting the region's toy industry with international designers to speculate about the future
︎ Also: the birth of my little daughter
2019 employed, et al.
︎ research assistant and co-lecturer at University of Technology Vienna: Social Play Technologies, Human Computer Interaction Group (employed, for a change!)
︎curation & consulting for Nürnberg 2025 - European Capital of Culture – focus ACTIVITY: game & play, design & crafts, trains & stars.
︎Design Lab at Museum of Applied Arts Vienna has re-opened, featuring King GAFA!
︎MAK Lange Nacht der Museen
︎and then, in a crazy effort,
Mia
and I wrote and directed a play! It was a commission for the Vienna Biennale by MAK and 3420 Wien Aspern Development AG.
2018 nomad
︎finished my diploma project.
︎took a month off to recover from my diploma project.
︎went to London to freelance and gain new skills at
South London Makerspace
︎ cover girl!
at Forbes DACH 30 under 30 – They had pre-peeled pistacchios. This must be the peak.
︎'The Human Conservation Project' - commission for Jerusalem Design Week in Israel
︎2nd prize at the
Future Design Award
︎Stadtarbeit: collaboration with Caritas, rewarded with Erste Bank
MehrWERT-Designpreis
at Vienna Design Week
︎exhibiting at Print Screen Festival - Design Museum Holon, Israel (third time Israel in 2018!)
︎exhibition "the essence" in Vienna
2017 hello, robot!
︎'hello robot' _ Vitra Museum Weil am Rhein (D), Design Museum Gent (B), Biennale MAK – – Vienna (A) – still on tour actually, we're not quite sure where.
︎Biennale MAK Vienna (A) - Design for Agency
︎mydata conference in Tallinn (EST) and Helsinki (FIN)
︎...and just before Christmas,
The Stylist
came all the way from London (UK) to snowy Vienna to do a shoot for their amazing robot issue!

2016 back ahead.
︎Austrian Design Explosion_ Prague (CZ), Vienna (A)
︎Back Ahead - New Austrian Design Perspektives_ Milan (I)
︎wonderful summer in London, working at
studio PSK
︎the essence _ Vienna (A)

2015 it begins!
︎Biennale Internationale Design _ Saint-Etienne (F)
︎Robot Fair 'bal robotov' _ Moscow (RU)
︎Austrian Design Explosion _ Milan (I), Wroclaw (PL)
︎the essence _ Vienna (A)
before 2015

nothing notable really. I exhibited some
paintings in a shopping center once.
Only sold one - to my uncle.
I did spend a lot of time in the library,
studying mechanics...
Coming up

︎Wien Woche (Sept): DIN2121. Measuring the Future
︎Interior Design for the Murtal Narrow Gauge
︎Potentially: King GAFA as a book!